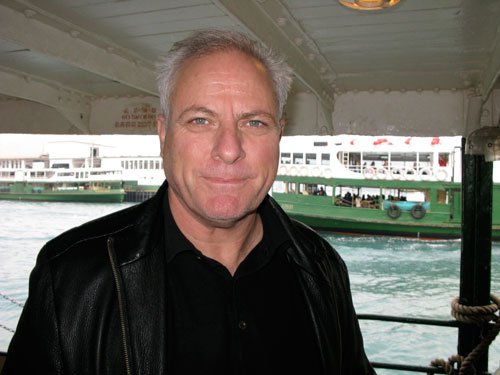 Mark Hooper is the host of Hong Kong 360, a Radio Lantau interview-based talk show featuring voices of Hong Kong opinion leaders. The show is a platform to discuss and spotlight Hong Kong politics, arts, culture and current events, with those interesting people/characters participating in Hong Kong's vibrant city scene.
Through Hong Kong 360, Mark applies a real interest in discussing current events, trying to better understand through his guests how passion and ambition leads to the collision of new ideas, conflict and illumination.
With a BA in Communications and an MA in International Politics, Mark started radio broadcasting in the US spinning jazz records on KJIB-FM in Portland (USA) and bounced around doing music, news, public affairs and radio/audio production. He also did a stint as a TV director/producer before joining corporate life as a PR executive for Boeing Commercial Airplanes.
Today, Mark loves music of all stripes (OK, not everything, but just about everything), and also moonlights as a management consultant (crisis/PR). He also has carved out time, along with his wife, to explore the world for weeks at a time.
Latest from Programme Director