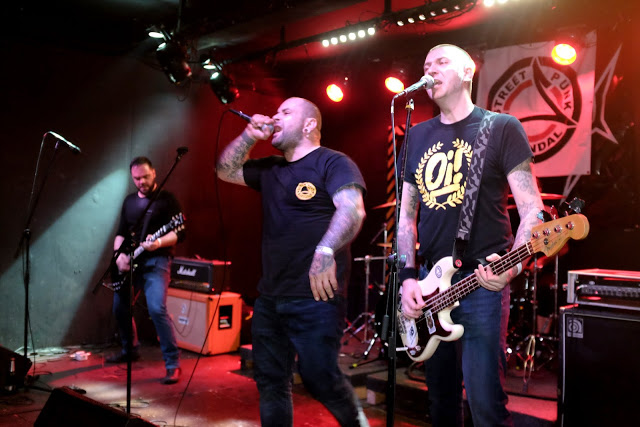 London based Romanian street punks Scandal are proving to be very productive, only a couple of months after I featured their last single, Broken Down Dreams,
they're back with another. Last time they gave us a bittersweet lament about getting older but having no regrets, this time we get a ferocious protest song about it being the time to stand up to authority and fight against the corruption perpetrated by politicians on all side of the political divide. As always with Scandal, it's catchy as fuck with anthemic, singalong choruses and top notch musicianship.
You can listen to their music here : https://scandalstreetpunk.bandcamp.com/ and get more news here : https://www.facebook.com/scandalstreetpunk/
Titled Riot, the new single bounces along in incendiary fashion. A call to arms to the downtrodden and the disgruntled.... stand up and let your voices be heard....
You !....I'm talking to you...Wake up motha' fucka'You got so much to do... Tonight ...tonight is the night We're going for a riot We're going for a fightCan't stand this system anymoreDirty politicians.. perverting our worldLeft or right they're all the sameDirty bastards , playing crazy games There's a riot in the city There is violence on the streets No more liars , no more thieves No more leaders and dirty pigs Police...and riot squadsThe pigs are coming overThey are the real thugsWe run , but we can't hideWe have to fight them backWe have to win this game