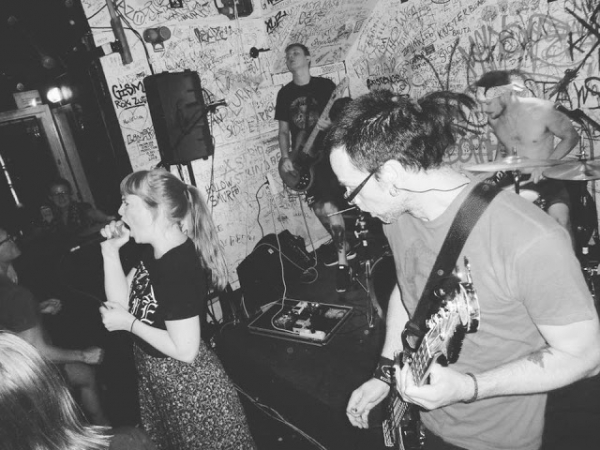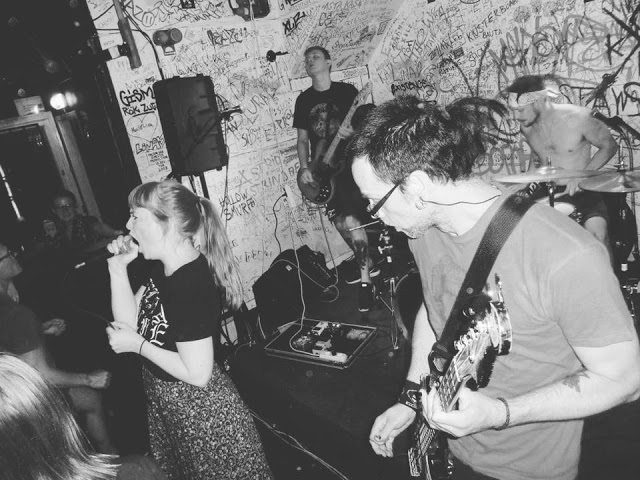 Radium Grrrls are a hardcore punk band from Falun and Borlänge in Sweden which features members of Totem Skin and Livet Som Insats. The line up
is Emilia Henriksson (Vocals), Christoffer Öster (Guitar), Andreas Bustad (Bass) and Tord Simon Eriksson (Drums). They take their name from the female American factory workers who suffered from radiation poisoning after working with radium paint during and after World War I. They were women who fell ill or even died, bodies still glowing in their coffins. They were also women who organised themselves and decided to fight their employers. Their struggle had a groundbreaking impact on labour rights.
Their debut ep, Pro Choice came out in 2017 (it's available name your price on Bandcamp). The hard hitting follow up is a 7 track ep called Up To No Good and it's a snarling ferocious beast of a record. As well as an eponymous track ("girls are back to continue the fight, strong as hell, with glowing veins...") they fire off invective against "bigots with pale skin" (Suits Or Sheets) and deal with the subject of mental health ("this is the dark side of my head, an ugly scary side full of hate..."). You can check it out here :
" target="_blank" rel="noopener noreferrer">
https://www.facebook.com/radiumgrrrls/
This is the lead song on the ep, it's titled No Violence...