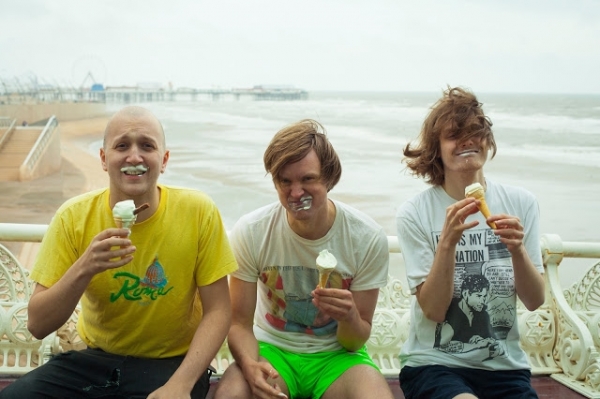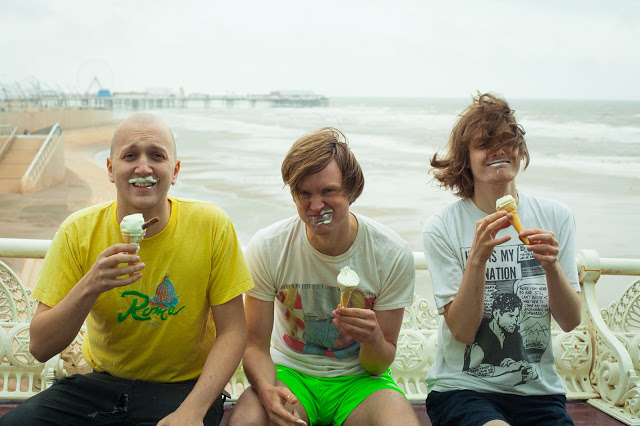 A few weeks ago whilst posting a song from Wild Zeros' side of their split ep with Manchester post punk faves Proto Idiot, I mentioned that
there was a new Proto Idiot album on it's way (http://justsomepunksongs.blogspot.com/2019/06/wild-zeros-dont-want-it-still-get-it.html). The album's now out, it's titled Find Out For Themselves and if you liked their previous releases you'll love this.
The band features Andrew Anderson (who's also in The Hipshakes and Freak Genes), Callum Darley and Michael Seal. The album is on Third Uncle Records in the US and Rigmarole Records in the UK. There's a limited number (150 from each label) of coloured vinyl lps. It's also on Bandcamp :
" target="_blank" rel="noopener noreferrer">
There's a video for one of the songs (I Like To Think : https://www.youtube.com/watch?v=92VToXCDMbs) but I've chosen to highlight a different track today. This manages to showcase the band's quirky inventiveness whilst at the same time being nice and shouty and it has a cool earworm chorus and some great off kilter guitar playing. It's called Erase / Rewrite / Repeat...