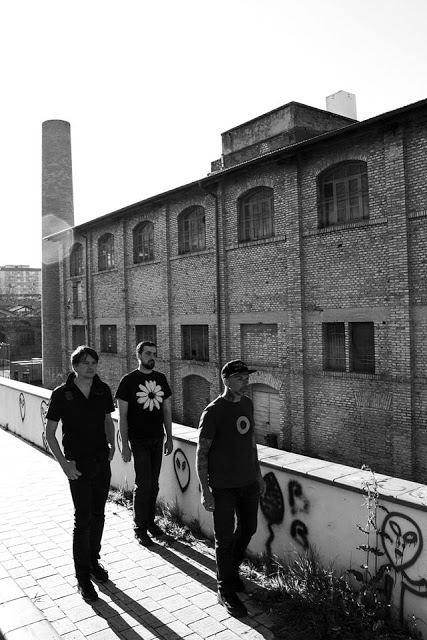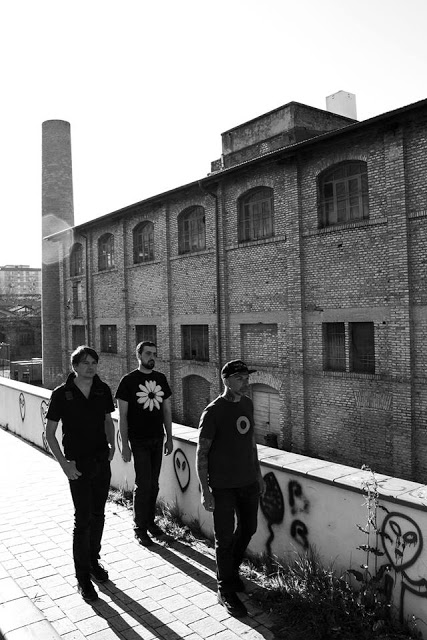 No Spoiler are from Rome and play a mix of garage punk and glam rock. They formed in April 2017 and feature a line up of
Marco (guitar/vocals), Gianka (drums) and Sterbus (bass). They recently released their debut album, it's titled Please! and you can find it streaming here : https://nospoiler.bandcamp.com/releases
So what does it sound like? To be honest I was pretty much hooked after the first couple of seconds of lead track Teenage Lust. Some tracks are garage rockers which bring to mind fellow countrymen Idol Lips (No Spoilers frontman Marco Cicchella guested on their Street Values album lending his vocals to Feelin' Blue
" target="_blank" rel="noopener noreferrer">
). Other tracks (such as Game Of Mirrors and Wide Open) are 70's glam stompers that conjure up images of glitter, satin and platform boots. All in all a very enjoyable album. You can get more info on the band here :
https://www.facebook.com/NoSpoilerBand/
All the tracks have English lyrics except the one I'm sharing today but as it's the first single and they've made a video then it'd be rude not to feature it. This is Satana...
Non devi consultare l'internazionale
per imparare a vivere.
Non c'è la panacea nella farmacopea
in cui ti ostini a indulgere
Cosmopolitan mente
L'apericena è alienante
Ascolta la soluzione
che il poeta propone.
Invoca Satana, Satana, Satana
Se sei una fagiolina, priva di autostima e non risolvi l'edipo.
Se instagrammi e twitti, su whatsapp ti sbatti ma non hai mai seguito
esiste un'alternativa
alla follia collettiva,
ai selfie photoshoppati
ai corpi scarabocchiati
Questo è un mondo d'amore
Questo è un mondo d'amore
Questo è un mondo d'amore
Questo è un mondo d'amore
Invoca Satana, Satana, Satana