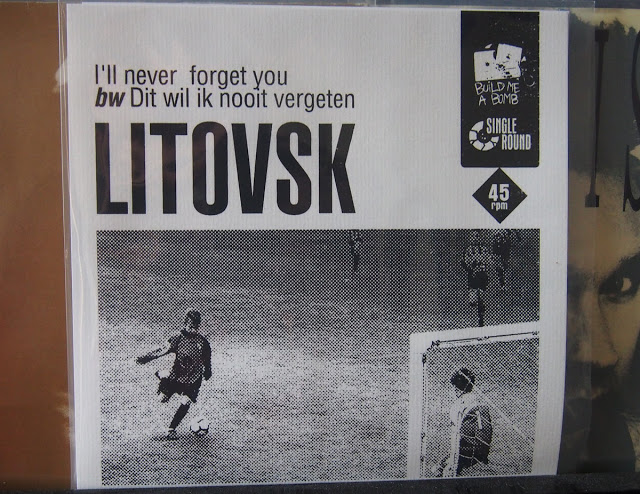 Litovsk are a post punk band from Brest, France who's line up features Clair, Damou, Gwen, Manu and Mitch. They've been together for around 5 years
and you can find their music here : http://litovsk.fr/
Their most recent release came out last month and was Volume 4 of the Build Me A Bomb Records singles series. It's titled I'll Never Forget You and it's available name your price here :
">
The flip side of the single is the languidly paced 4 and a half minute Dit Wil Ik Nooit Vergeten. The A side is a shorter, jauntier version that's sung in English and is a little like early Cure on happy pills. I like both sides.
This is I'll Never Forget You...