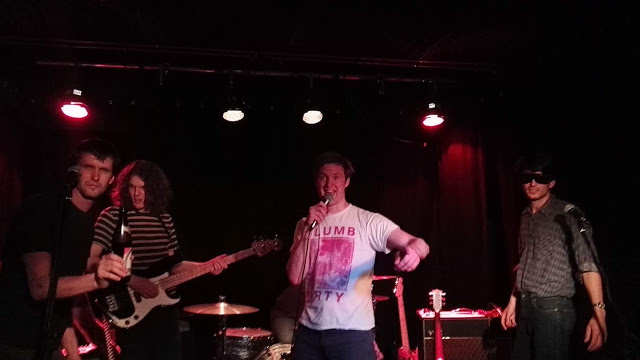 Charlie Murphy has already appeared on here this year with his band Internal Credit (
https://justsomepunksongs.blogspot.com/2019/01/internal-credit-internal-credit.html
) and he returns today with a song from the new album
by his band Freak Genes. A duo, as well as Charlie there's Andrew Anderson (Hipshakes/Proto Idiot), this is their third album (following on from Playtime and Qwak Qwak) so not unreasonably it's titled 111. It's available from the ever reliable Drunken Sailor Records.
Vinyl : http://www.drunkensailorrecords.co.uk/products/637628-freak-genes-iii-lp-drunken-sailor-records-drunkensailor-106
Digital
">
They're pitching the album as garage rock meets Gary Numan and also throwing names into the mix such as Wire, DAF, The Units, Flying Lizards and Lodger-era Bowie. What you get are 12 playful and inventive synth pop songs that are a joy to delve into. Quirky and unconventional, there's plenty of repeat play value.
They've released a video for the song Waxing Moon (https://www.youtube.com/watch?v=dIf8vserdY4) but I've decided to highlight a different one today.
This song would have probably been a Top 40 smash if it had been released before the charts went to shit. It's called Nothing In Between Us...